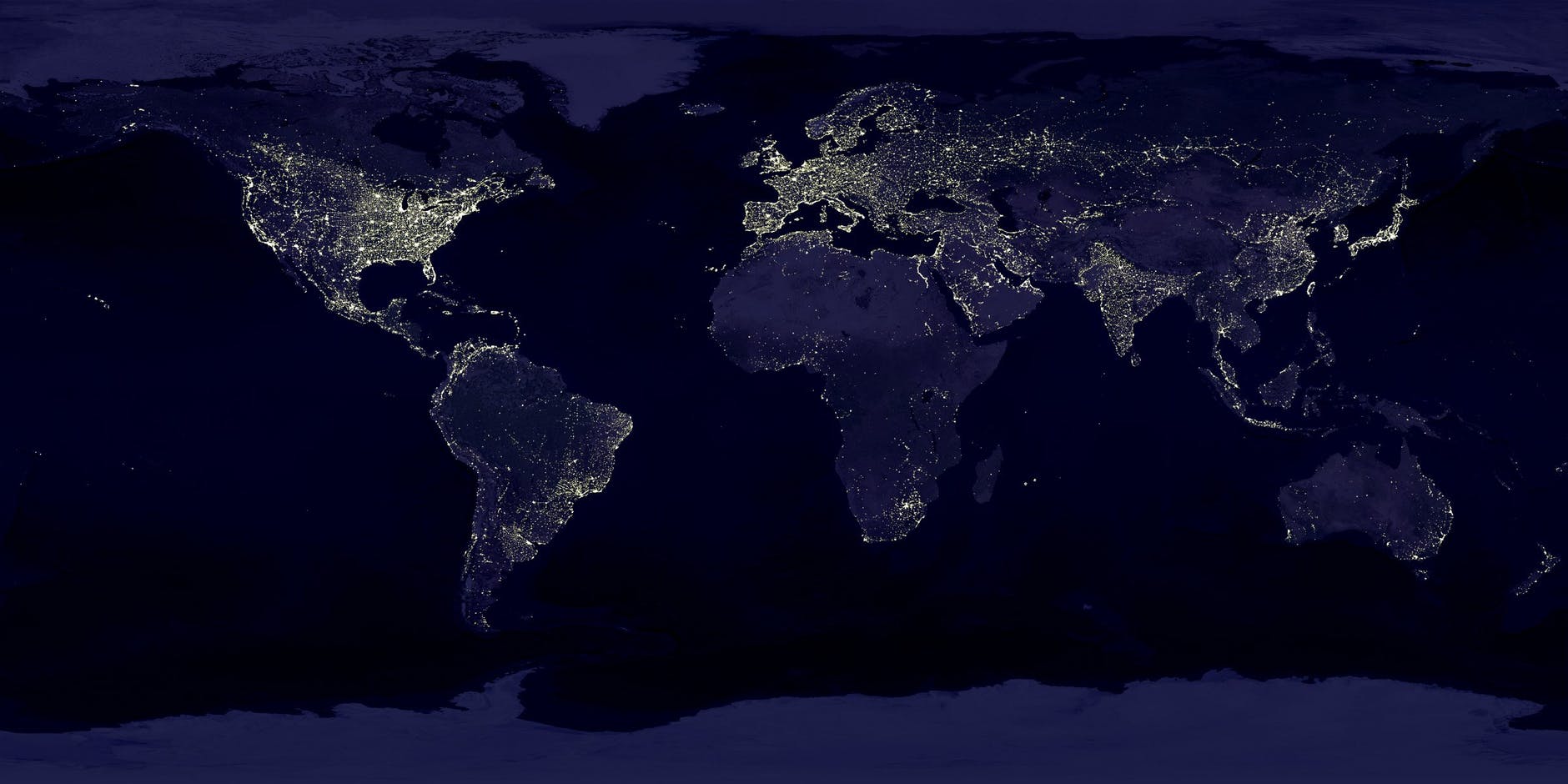 Developing the Cyber Leaders of Tomorrow
The Virtual Institute of Cyber Operation and Research (VICOR) project aims to support the DoD's program to Establish Cyber Institutes at Institutions of Higher Learning to develop critical cyber operational skills for future military and civilian leaders. To achieve this goal, the project seeks to:
Equip students with strong applied cyber skills by providing hands-on and experiential learning opportunities.
Improve students' cybersecurity research skills.
Develop and improve students' leadership skills to serve effectively in the Armed Services, DoD, and Defense Industrial Base partners.
Increase diversity in the cyber workforce.
Improve marketing efforts and student recruitment.
Enhance collaboration between the government, the Virtual Institute's constituent members, and industry partners.
Who Are We:
Project Sponsors

Air Force Research Laboratory
The Air Force Research Laboratory (AFRL) in Rome is home to the AFRL Information Directorate, leading the nation in the most critical technologies for the future of U.S. innovation: Command, Control, Communications, Computers, Intelligence, and Cyber (C4I + Cyber).

Griffiss Institute
The Griffiss Institute is a STEM Talent + Technology Accelerator which serves as an independent not-for-profit entity established in 2002. The Griffiss Institute aims to develop the next generation of STEM talent and defense technologies that will strengthen U.S. national security and create economic opportunity for our region, state, and nation.
Project Members

The VICOR program will utilize the strong capacity of the Virtual Institute (VI) constituent members: the University at Albany (UAlbany) and Florida International University (FIU). The consortium partnership establishes an alliance between complementary cybersecurity academic programs at each participating university. UAlbany and FIU are both R1: Very High Research Activity designated universities with well-established research, education, and training backgrounds. The VI members are recognized by the National Security Agency (NSA) as the National Center of Academic Excellence in Cyber Defense Research and Education. Each university's cybersecurity program is well-established in the number of available courses and concentrations, strong research capacity, and research labs and resources.

University at Albany
For over 175 years, UAlbany students and faculty have tackled the day's biggest challenges, answered our most pressing questions, and solved society's most vexing problems. Offering bachelor's, master's, and doctoral degrees both on-campus and fully online. Designated as a top-tier research institution, UAlbany emphasizes the importance of interdisciplinary research. UAlbany is dedicated to enriching the lives of the local and global community. With a student body of more than 18,000, we have graduated over 187,000 alumni who work locally and across the world. UAlbany is one of the very few top-ranked, very high research-active colleges that stood out for equitable enrollment of Black and Latino students.

Florida International University
For over four decades, FIU has positioned itself as one of South Florida's anchor institutions by solving some of the greatest challenges of our time. Offering bachelor's, master's, and doctoral degrees, both on campus and fully online. Designated as a top-tier research institution, FIU emphasizes research as a major component of the university's mission. FIU is dedicated to enriching the lives of the local and global community. With a student body of more than 56,000, they are among the top 10 largest universities in the nation and have collectively graduated more than 200,000 alumni, 115,000 of whom live and work in South Florida. FIU is a Minority Serving Institution (MSI) and has one of the largest Army ROTC in the country.
Our Collaborators
Army Cyber Institute at the US Military Academy West Point
Department of the Air Force Headquarters 6th Test Wing (AFMC) Eglin Air Force Base
Pacific Northwest National Laboratory
Lawrence Berkeley National Laboratory
Project Team
Unal Tatar joined the College of Emergency Preparedness, Homeland Security, and Cybersecurity (CEHC) at the University at Albany in 2018 and is currently an assistant professor.
Dr. Tatar has been working on cybersecurity since 2004 in several capacities – as an engineer, a researcher, and an academic. Most recently, he served as the head of the National Computer Emergency Response Team of Turkey (TR-CERT) where he coordinated national cybersecurity exercises and took part in the creation of the first national cybersecurity strategy.
He started his cybersecurity career at the National Cybersecurity Research Institute (NCRI), an affiliated institution of The Scientific and Technological Research Council of Turkey. He also had a chance to work in international organizations and initiatives such as the NATO Center of Excellence Defense Against Terrorism (COE-DAT) as an academic advisor. At NATO COE-DAT, he organized two workshops on cyber terrorism and prepared the curriculum for a course on terrorist use of cyberspace. He participated in NATO Cyber Defense Exercises and developed some of the scenarios. Dr. Tatar carried out a research project with NATO Combined Joint Operations from the Sea Centre of Excellence (CJOS-COE) for analyzing the cyber risks in the maritime domain.
He is currently one of only two engineers in the 21-member Cyber Terrorism Project, a multidisciplinary, multi-institution project which facilitates debate on core questions relating to cyberterrorism.
He received a B.S. in Computer Engineering, Bilkent University; an M.S. in Cryptography, Middle East Technical University; and a Ph.D. in Engineering Management and Systems Engineering, Old Dominion University.
Sanjay Goel is a Professor in the School of Business at the University at Albany, SUNY (UAlbany). He is also the Director of Research at the New York State Center for Information Forensics and Assurance at the University. He has worked at General Electric Global Research on engineering optimization primarily related to aircraft engines and power turbines. His research group at the University is currently engaged in cybersecurity and warfare-related projects including: the investigation of computer security threats such as botnets and malware, risk analysis, security policy development and evaluation, security modeling, and development of self-organized complex systems. His self-organized system research includes traffic light coordination, nano-bio computing, and security modeling. He is currently leading an effort launched by IEEE Communications Society and the IEEE Standards Association to create a vision for the Smart Grid future 15 years ahead.
He has over 50 articles in refereed journals and conference publications including top journals such as the California Management Review, IEEE Journal of Selected Areas in Communication, Decision Support Systems, and the Information and Management Journal. In addition, he has been invited to present at 30 other conferences including over 10 keynotes and plenary talks. He is a recognized international expert in information security and cyber warfare and has given plenary talks in events across several countries including, U.S., Germany, Russia, Serbia, Croatia, and India that have been sponsored by NATO, OSCE, and other professional organizations. For the last six years, he has given a plenary talk with a demonstration of cyber hacking each year at the NYS Cybersecurity Conference that garners attendance of over eight hundred people. He is a part of the "Group of Experts" for the Office of Security Cooperation in Europe's (OSCE) Action against Terrorism Unit. He is also the UAlbany representative of the Capital Region Cyber Crime Partnership and is one of the key members of the international volunteer group Project Grey Goose, which investigates incidents of cyber warfare around the world. He established the Annual Symposium on Information Assurance as an academic symposium held in conjunction with the NYS Cybersecurity Conference and has served as its chair. In its fifth year now, it has received praise from academics as well as practitioners in the field based on feedback from attendees. He also initiated and served as the general chair for the International Conference on Digital Forensics and Cyber Crime (ICDF2C) and hosted the first event in Albany in collaboration with the NYS Police and the NYS Department of Criminal Justice Services. He won the promising Inventor's Award in 2005 from the SUNY Research Foundation. In 2006, he was awarded the SUNY Chancellor's Award for Excellence in Teaching, the UAlbany Excellence in Teaching Award, and the Graduate Student Organization Award for Faculty Mentoring. In 2010 he was awarded the UAlbany Excellence in Research Award. He was named one of the three AT&T Industrial Ecology Faculty Fellows for 2009-2010. He has received grant funding from multiple sources including: the National Institute of Justice, U.S. Department of Education, National Science Foundation, Region II University Transportation Research Center, and New York State Energy Research and Development Agency (NYSERDA).
Benjamin Yankson joined the College of Emergency Preparedness, Homeland Security and Cybersecurity at the University at Albany in 2019 as an assistant professor of Cybersecurity.
Dr. Yankson holds more than 15 years of experience in various technical leadership roles in information technology security within the healthcare and education industries. He is the former application manager, Critical Care Information System for the province of Ontario (CritiCall Ontario), Canada. His research focuses on IoT Security, Privacy, Cybersecurity Threat and Risk Assessment, Security Auditing/Compliance, and Digital Forensics. In addition, he has served as a reviewer and TPC member of several conferences.
He holds a BA in Information Technology from York University, a MITS in IT Security Business & IT, and a Ph.D. in Computer Science, both from Ontario Tech University.
Dr. Alexander Perez-Pons joined Florida International University's Department of Electrical and Computer Engineering in 2013. Recognized for his teaching, use of technology in the classroom, and research, Dr. Pons brings over 15 years of experience in academia to FIU. He has published numerous transaction articles in multiple journals and conferences on subjects including real-time systems, security, biometrics, and semantic link associations. As a consultant, he has worked in the private, public, and government sectors and has advised in such areas as Business Intelligence, Mobile Technologies, and Network Security. Since joining FIU, Dr. Pons has taught courses on-site and online and is actively engaged with students to ensure they become Cybersecurity professionals, through course preparation and research. He founded the department Cybersecurity Lab used to conduct research and teaching in cyber threat detection and analysis. Dr. Pons holds a Ph.D. in Electrical and Computer Engineering from the University of Miami and has been a Senior Member of the Institute of Electrical and Electronics Engineers (IEEE) since 2005. He conducts research in the areas of Real-time Embedded Systems, Biometrics, and Cybersecurity, with a focus on wearable sensor security, software-defined networks, mobile malware, reverse engineering, and digital forensics. His current focus is applying computational intelligence, machine learning, and agent technology for anomaly detection of cybersecurity threats in distributed systems – smart grids, software-defined networks, and virtualized environments.
Dr. Kemal Akkaya is a full professor in the Department of Electrical and Computer Engineering at Florida International University. He received his Ph.D. in Computer Science from the University of Maryland Baltimore County in 2005 and joined the Department of Computer Science at Southern Illinois University (SIU) as an assistant professor. Dr. Akkaya was an associate professor at SIU from 2011 to 2014. He was also a visiting professor at George Washington University in Fall 2013. Dr. Akkaya leads the Advanced Wireless and Security Lab (ADWISE) in the ECE Dept. His current research interests include security and privacy, security and privacy, internet-of-things, and cyber-physical systems. Dr. Akkaya is a senior member of IEEE and a member of ACM. He is the area editor of Elsevier Ad Hoc Network Journal and serves on the editorial board of IEEE Communication Surveys and Tutorials. Dr. Akkaya was the General Chair of IEEE Local Computer Networks (LCN) conference in 2018 and PC chair for IEEE ICC Smart Grid Communications Symposium 2019. He has served as the guest editor for Journal of High-Speed Networks, Computer Communications Journal, Elsevier Ad Hoc Networks Journal and in the TPC of many leading wireless networking conferences including IEEE ICC, Globecom, INFOCOM, LCN, and WCNC. He has published over 180 papers in peer-reviewed journals and conferences. He received the "Top Cited" article award from Elsevier in 2010.
Elisabeth Dubois – Project Manager
Elisabeth Dubois is an Information Science Ph.D. Candidate in the College of Emergency Preparedness, Homeland Security, and Cybersecurity. She completed a B.S. in Digital Forensics and an MBA from the University at Albany, in 2018 and 2020 respectively. Her research examines risk management across numerous disciplines including cybersecurity, public administration, business, and education. She has served as Project Manager for a handful of other cyber-related projects over the years and is currently studying for her PMP exam.
Using her educational background and passion for community endeavors, she has co-founded The Global CyberTech Exchange to help educate and train underserved populations for careers in cybersecurity. Her goal through this project and her personal endeavors are to equip students with vital skills to participate in the cyber workforce worldwide.